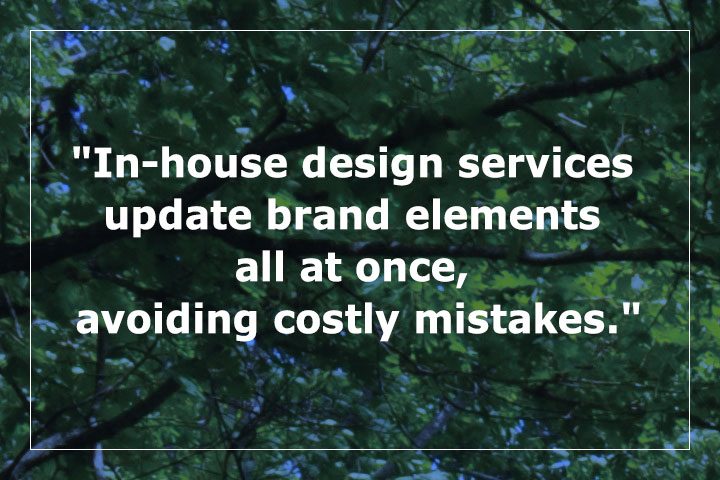 The most enduring vestiges of traditional B2B marketing are catalogs, collateral and print ads. Like boutique bookstores that made a comeback when it was largely accepted that brick and mortar sellers were gone, it's the experience—tactile, substantial, physical—that B2B professionals continue to seek. Of course, downloadable .pdf literature allows for saving on postage and printing, yet the transformation of digital to material continues to occupy office printers around the world.
B2B wants it both ways, and SMS has you covered: photography, logos, banner ads, brochures, trade show booth graphics, parts catalogs, apparel and fulfillment – tap into our varied market experience and we'll help you go virtual or keep it real.
There's a lot that goes into an effective design.
Much of it involves knowing what to leave out.