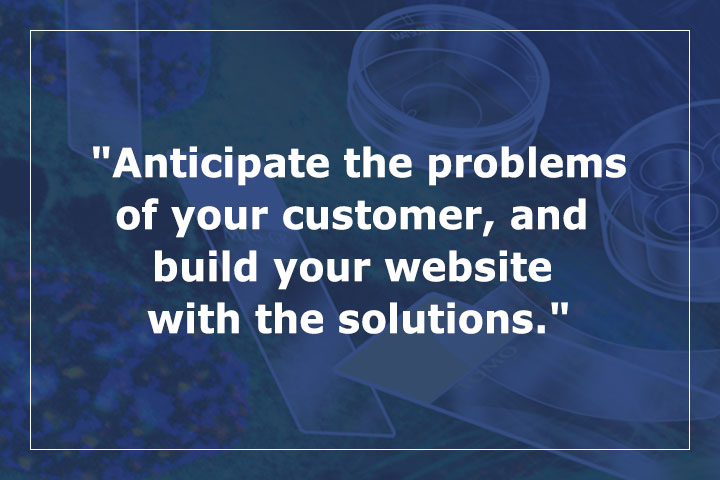 B2B websites can be a combination of many things: technical resource, instructional hub, commerce center – with global reaches that keep them on the clock regardless of hemisphere. A successful web presence converts traffic into leads by responding to how visitors interact, effortlessly establishing authority, and instilling confidence in customers who are often highly risk averse and unfailingly practical. It must accomplish this while continually appealing to a modern sensibility which requires regular monitoring and prudent updates. SMS builds websites like our customer's build their products —with the highest and most exacting demands in mind.
We help you ask the right questions because we know the right answers keep visitors engaged – and keep them coming back.
It's not enough to build a website that sits.
Mine its full power with fresh content that engages.
Want the perfect website?