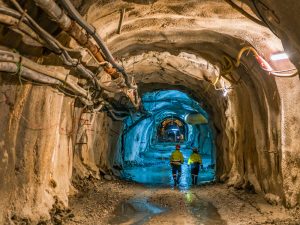 As has been previously established on this blog and practically every other SEO resource in existence, the best way to improve the search rankings of your company's website is though adding and refreshing its content. There can be multiple reasons why your website is improving its position on SERPs including an increase in traffic driven by auxiliary brand recognition activities such as the placing of banner ads and the development of print and remarketing campaigns. Well targeted AdWord groups can also drive traffic through smart bidding and links on well-crafted landing pages. Press releases are also an affordable way to boost visitors, and if all activities remain current and consistent, they should return.
Generating repeat traffic for websites that primarily exist to describe your company's products and services and declare its central marketing message can be very difficult. If you sell your products online, repeat traffic is almost a guarantee but few B-2-B companies actually do that. Most utilize distributors and try to build mutually beneficial partnerships in order to get them to specify their products. So how does a company add content that isn't just another sales pitch for their products or services (also known as content marketing)?
The most important adage in marketing is to begin every promotional decision by asking what's in it for your customers. If possible, every word should interest them. Unfortunately, the questions that ask "why" and "how" are too often answered with "because it increases our revenue and decreases our expenses". Well, as vital as those decisions might be they rarely interest your customers. They will sympathize to an extent, but not for long.
Initially, the idea that you must always try to see the world through the eyes of your customers and that their perspective must always inform your marketing activities seems a daunting proposition. We're all constantly inundated with the immediate concerns of our daily responsibilities. Because of this, we begin to think our unique challenges are as important to our customers as they are to us. Content that reports the expanded square footage of your manufacturing facility is certainly newsworthy and almost writes itself, but the information is only useful content if it relates to making your customers' lives easier or their decisions more successful. That said, content doesn't always have to relate directly to the nuts and bolts of day-to-day business.
For example, if you manufacture lab products, write (or hire someone to write) about what interests the people who use them. Scientific discoveries and breakthroughs are fascinating in and of themselves, so keeping an eye on what's happening in the science and research world will ultimately lead to common ground. At that point, it's easy to work in your company's message by perhaps sharing similar research and development philosophies. Your company exists to make money by selling products and services but it also exists to further some manner of improvement in the study and exploration of real life solutions. Researching the extended roots down the main application tree will not only alter the way you look at what you do, it will make conversations with your customers livelier and more productive.
This blog has also covered the use of online surveys as useful and affordable tools to direct your marketing activities. Expanding their scope to discover the kind of content that interests your customers is another great way to utilize their power. Instead of guessing what content they're seeking, ask them. What trades are they reading? What websites do they frequent? Where do they get their industry news? Getting the answers to these questions means the keywords they're using to sift through online content will become your keywords. Slowly but surely your website will begin to reflect an essential perspective: not only do we share your interests, we work for you. And working for your customers means more than just assuring them that you manufacture the best tools for the job at a fair price, it also means believing in their goals as much or more than they do.
The fact is, increasing page rankings is becoming the key marketing focus of all small to midsize B-2-B industrial and manufacturing companies. If your marketing department is having trouble mining content about your company and its interests to add to your website to improve SEO, that could be a good thing. It could force you to ask your customers about their interests instead.
– S. Norton
For more information on generating useful site content that will improve SEO, feel free to contact us for a free, no-obligation consultation. Or, simply fill out our short contact form.