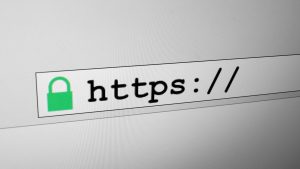 Over the past year, this blog has covered many digital marketing methods and concepts for the high-tech, industrial and manufacturing marketplaces. With the new year upon us, I thought I would identify the three most important for growing your business in 2019.
Website Optimization. Without question, a responsive website with your company's key message and value proposition "above the fold" is the most essential design element for competing in the digital marketplace. Remember all those discussions about short attention spans when your company was redoing its website? Well, they've gotten shorter. Are the conversations about needing to make your website user-friendly for mobile devices still fresh in your memory? I hope so. The percentage of visitors that will use mobile devices to access the Internet will increase from from 57% to 63%, with time spent on mobile devices increasing from 40% – 49%. How you look on the small screen will determine how an increasing majority of your customers see you. Make sure they like what they see, find what they want, and can contact you as simply as possible.
Content Marketing. SMS advises more and more clients to consider balancing their AdWord campaigns with content marketing programs in order to make the most of their search engine marketing (SEM) budgets. Industrial B-2-B companies usually have very clear demographics, so seeking content that interests them requires a simple climb up the application tree – from your root products to the many markets that utilize them. Taking a deeper interest in where your products end up and how they integrate into the world will generate a motherlode of content from which to mine. Dig out interesting topics and put your company's spin on them. The copy will include many keywords that match the searches of your customers and prospects. Google will love your resource-oriented approach and you may even get some regular readers. Most importantly, you'll be found on SERPs that are too often dominated by ads that hoard PPC keywords with unlimited budgets and frequently limited search relevance.
Security. Not only is it wise to protect your website from hacking and viruses, top level website security improves search rankings and for good reason: Google doesn't want to lead you into a trap. Hackers work tirelessly trying to penetrate server vulnerabilities and it's up to your hosting company to keep the doors and windows shut. Choose your hosting company carefully and make sure your website is linked to secure destinations. HTTPS has become a household acronym in web marketing but not everyone feels the same urgency to employ it so it's important to audit your inbound and outbound links regularly. Keeping your software up-to-date, enforcing strong password policies, encrypting login pages, deleting old files, and backing up your data are some of the most important things your web development partner can do for you. Being able to deliver fast loading, flat page designs is great, but being able to protect your web clients is the higher calling.
Finally, SMS would like to thank our clients for their trust in our services in 2018. We'll continue to select just the right mix of affordable, effective, and proven traditional and digital marketing methods for each and every one of you in order to help you grow in 2019. As always, we do it because we know your markets, speak your language, and don't believe in charging for anything that doesn't end up working in the marketplaces you serve. It was our promise in 1979 when we began, and it remains our promise 40 years later.
– S. Norton
For more information on updating your website for 2019, feel free to contact us for a free, no-obligation consultation. Or, simply fill out our short contact form.