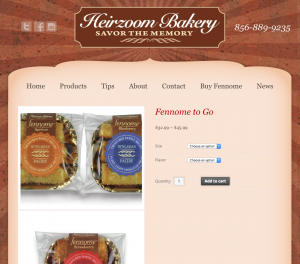 While our name "Scientific Marketing Services" might imply that we only work with scientific companies, we have helped many clients in a variety of industries. In fact, we recently completed a new website design for a local online bakery. Heirzoom Bakery, a small family-owned bakery that offers authentic, ethnic baked goods, needed an online presence to sell and distribute their fresh homemade pastries. Already established in some niche markets, they were looking for a way to reach the masses. SMS knew that a new e-commerce website was the best way to do that.
Heirzoom Bakery prides itself in its Hungarian inspired pastry, branded as fennome®. This buttery, light treat is a spiral-rolled pastry filled with a selection of fruits. The focus had to be on their quality, taste and freshness. Photography was extremely important to convey this message.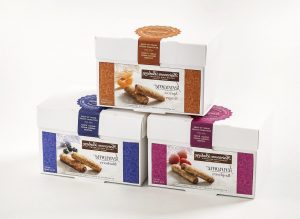 The main functional feature of the site was to be its online sales capabilities, and an important aspect of online sales is the shopping cart tool. We guided the client through the merchant account process so the set up was seamless and easy. The site also features a Google map which directs consumers to the locations where Heirzoom Bakery products are sold. With some fine-tuning of the copy and a design to reflect their traditional bakery aesthetic, the site was ready to go live.
Heirzoom Bakery has found success in their pastries and is continuing to identify their target audience. SMS helped make this possible and already sales are starting to grow. Need a tasty treat for yourself or your company? Visit www.heirzoombakery.com and check out their phenomenal fennome pastries.
No matter your budget or your product, SMS can help you reach the audience you need.
– A. Nolfi
For more info on how you can affordably develop your company's website, feel free to contact us for a free, no-obligation consultation. Or, simply fill out the short form on our homepage.